Hello every one. I would like to promote my STM32FAN entry .

STM32 is the best for everything, even for x-ray experiments  Please like and share my project !
I would like to use this discussion to hold my pictures and share with you my projects.
From the start i liked STM32 because it was so easy to program by using SPL library and IAR ARM IDE. My first test to any MCU is to see how well it can perform to paint Mandelbrot or Julia set fractal

In university, made my first oscilloscope by using STM32F1 series MCU, and passed exam with flying colors
ADC UI test of stm32f103 - YouTube 
This is my laser beam stabilization system. It consist of math accelerator made in Intel MAX10 FPGA , and STM32F429 as main system controller that is responsible for capturing data at 40FPS at 1280x1024 resolution and controlling  mirroir actuators via piezo driver that is directly interfaced to this MCU ( piezo controller is made with STM32F3 series MCU as well )
This system will be used in Extreme light infrastructure as seed generation beam stabilization unit for TW class laser
By using my first prototype i made tutorial how to create high speed interface to computer with no special knowledge
Simple high speed communication tutorial between PC and MCU - YouTube 
My other Cool project was navigation system for my Subaru BRZ, it is made by using STM32F411 mcu to control an monitor Android tablet via USB HID class
Homemade Subaru Head Unit is Hidden Masterpiece | Hackaday 

Update: One of The Best Home Made Subaru BRZ headunit - YouTube
Note: If some one wants to make Android navigation system for your car, i can send you unpopulated boars as well as help you to implement it in our car. I have at least two set of unpopulated boards from my build  
Also my first contest in element14 was design challenge with PSoC5 device. But i still used STM32F4 to achieve my goal, since only STM32F429 had enough power to drive my reversed engineered AMOLED display from HTC Desire phone. This is one of the best screens that you can connect to STM32 by a mile!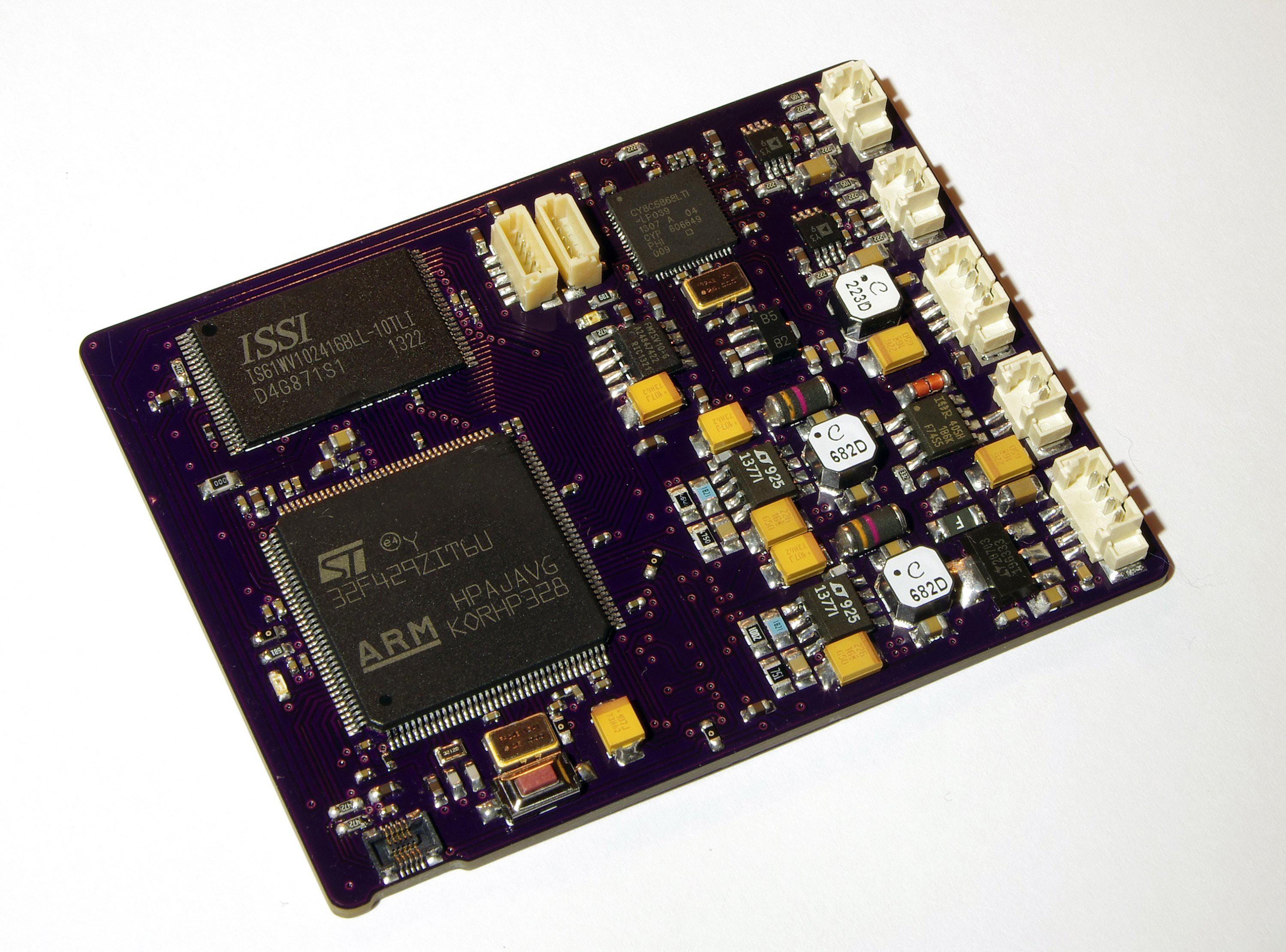 Smart Solder Reflow Oven Project - YouTube 
Have huge stock of STM32 discovery boards and MCU, as well as WILL TO USE THEM
Now i am developing STM32F4/7 board with FPGA with 32b SDRAM, 100Mbps hardware TCP/IP LAN, USB, programmer, and huge 484 pin Intel MAX10 50k fpga  to be as my main development board of very complex problems, since MAX10 fpga can give incredible flexibility, and STM32F4/7 will give ease of use for complex problems. I am willing to send 5-10 boards for interested and capable people, just help me to win 3D printer, since now you can clearly see, i am huge STM32 fan
STM32 is the best for everything, even for x-ray experiments 
Again, please like and share my project !