Hi, 
1. I'm using Maple mini of STM32F103CBT6 microcontroller.
2. I use trueSTUDIO.
Maple Mini - DEV-11280 - SparkFun Electronics 
I created USB Virtual COM with CUBEMX. (4.19.0)
It looks very simple and nothing wrong.
But it does not work.
I have confirmed that the board is normal.
If I replace the boot loader, it will work normally.
First, I set it as follows.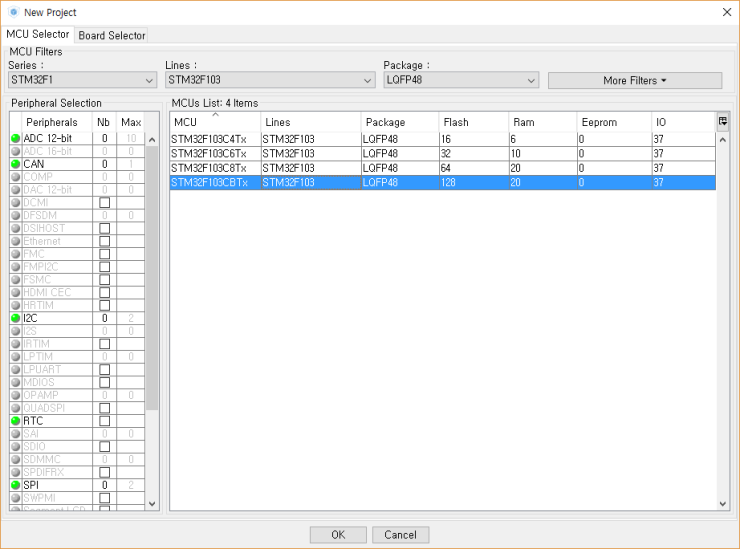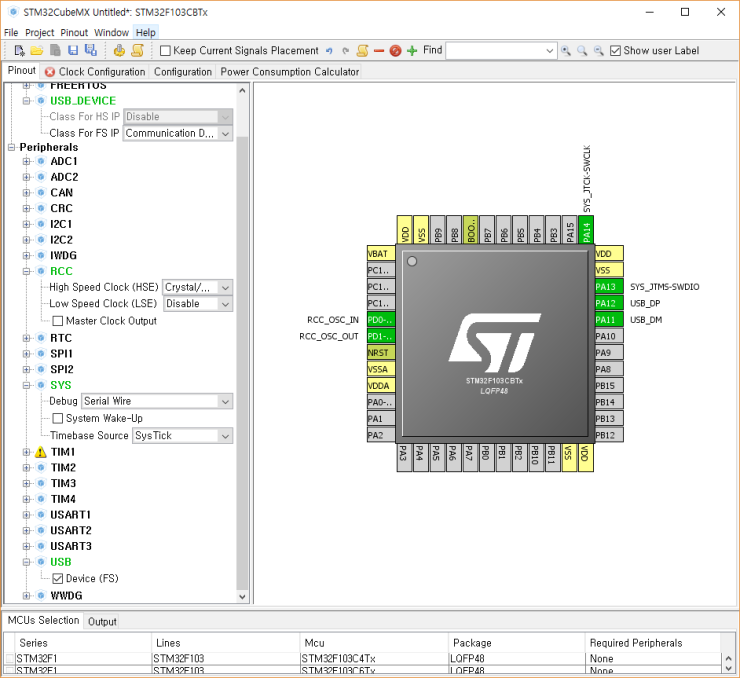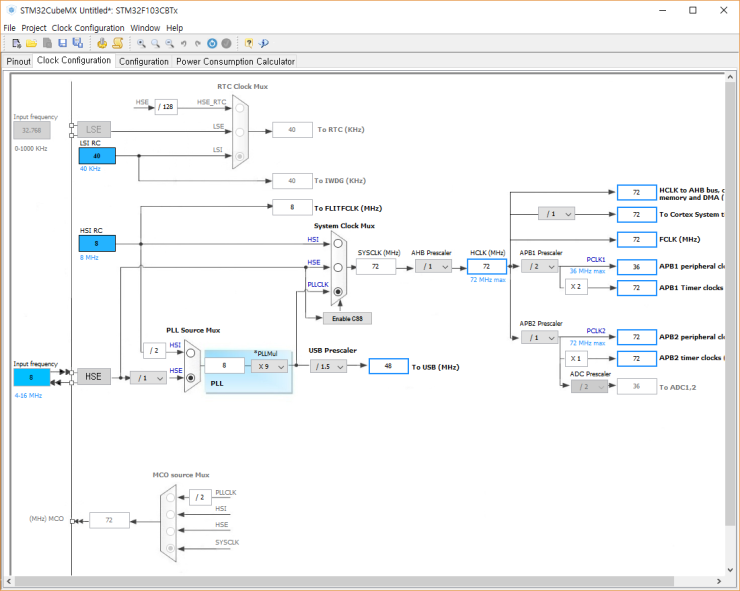 But Device Manager does not even search for new devices.
So I tried the same test on the Nucleo F446RE.board.
But the same problem occurred.
It does not appear in Device Manager.
However, I changed the settings below and succeeded in normal operation.
vbus_sensing_enable = DISABLE;
But I want to use it in STM32F103CBT6 and STM32F103RET6. (for test)
I attach a file generated from cubemx.
I need help.
Thank you.
Please let me know if there is someone who is working normally.
If it is affected by the ide tool, please tell me about the possible tools.